Recent Posts
1
U
P
D
A
T
E
I
T
P
L
E
A
S
E
!
!
!

2
« Last post by muppet on Today at 02:28:59 AM »
Very nice Manaka
lead lines compilation

リトグリ manaka特集
3
« Last post by muppet on Today at 01:49:49 AM »
Well played Sakura san!
4
Always Bushu creating rumors to the artists.
But it seems that they chase Rena too much. Are they also following Jurina?
2 months ... will Jurina be okay? I'm worried about her.
5
« Last post by kei_sensei on Today at 12:51:40 AM »
I will further add ball7's post.
Sola is not the only one who visited the concert...several OG members were visited the concert, including Yuma, Sho, Haruka, Mui, Saemi, Yui/Emiri, Airi K, Yuki O., and Nanako.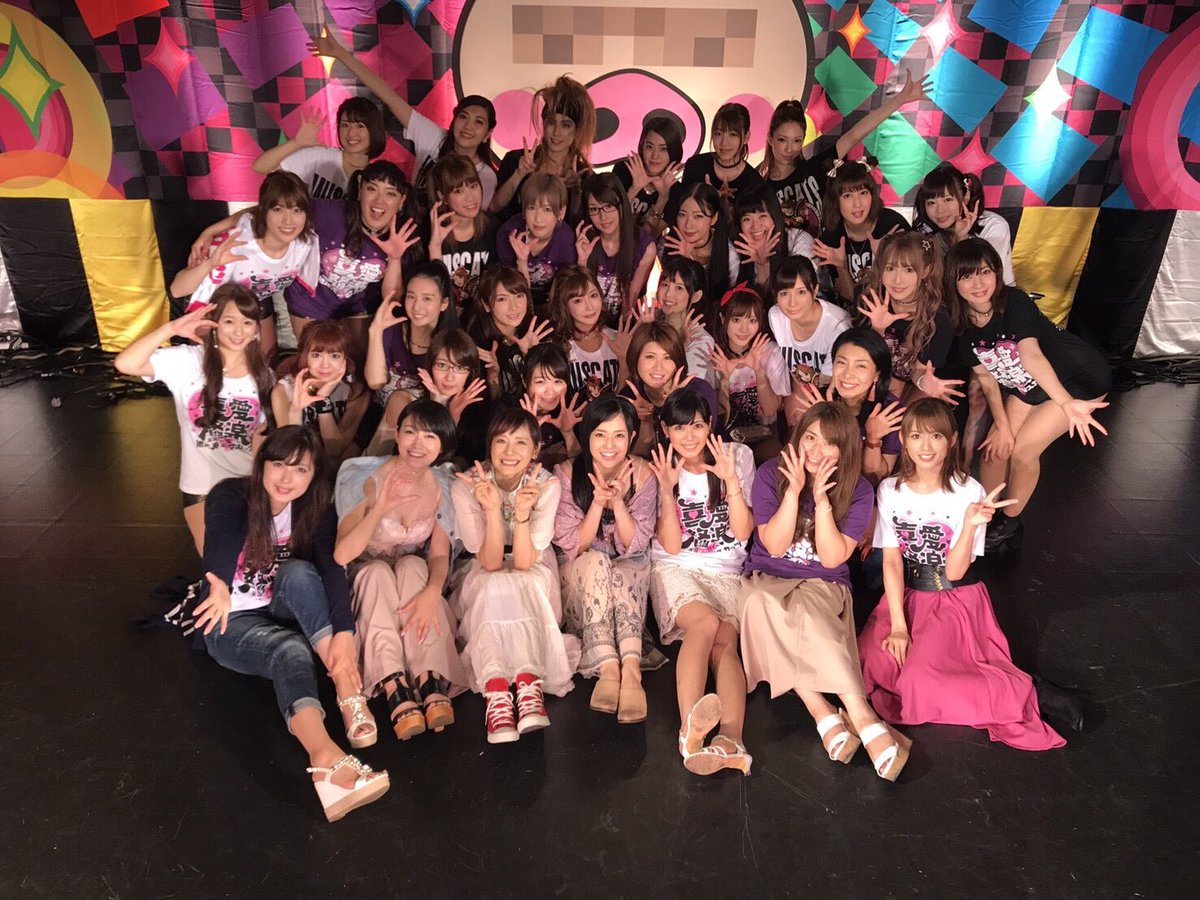 6
« Last post by muppet on Today at 12:46:16 AM »
Hiyori chan!
Fuel for Kawaii Power
Working in drama
See you next time!
7
« Last post by hanji on June 22, 2017, 11:46:34 PM »
Yes! I hope we can look forward to another single(s)/album series. No double best of album yet, Crown has still faith in them it seems.
So let's see if anything changes to break the downward sales spiral. To start they once more invented a new genre; 'Comic book pop'...
[ps. I'm curious if they indeed gonna face some sort of Kaijuu in the upcoming MV. In that case I cross my fingers they hook up with Toho Studios (just like the item in the TV program 'Japan in Motion' where Giant Mio rampages Tokyo and they blow up some stuff with practical effects), and not the people who did the 'Step&Go' CGI.]
[ps2. I'm impressed by Mio's progress on bass. This clip of her
playing bass and singing
at the same time is great. This one of
thrash metal Mio
is fun too. And here is bad woman Mio:
https://www.youtube.com/watch?v=tmhbt4mIJnc
8
« Last post by initial on June 22, 2017, 10:04:44 PM »
9
« Last post by ProjectR4 on June 22, 2017, 09:33:54 PM »
Primera experiencia en un laboratorio científico de Ai Shinozaki (Versión corta) - 21 de junio de 2017




========================
Ai Shinozaki's first experience in a scientific laboratory (Small version) - June 21, 2017



10
« Last post by ball7 on June 22, 2017, 08:40:10 PM »